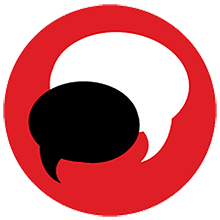 It is important that our IT Consultancy London Services complements our IT Support Services but working together ultimately maximising the efficiency and the Return on Investment on the IT within your business.
Swift Digital is a pro-active company that creates and updates your IT strategy to make sure that your staff is able to work to their maximum potential with the least amount of down time.
New business and new IT Systems Consultancy
Whether you are a start-up, are opening a new office or simply want to replace all your equipment our IT Consultancy London Services will plan, procure and install your infrastructure from start to finish. We always work within your budgets and along with our professional business partnerships with the vendors can offer you a fully integrated IT System at the right price.
Depending on your requirements we can design and build everything from the infrastructure, the workstations, servers, internet connections and even through our application development consultancy team can build you custom applications. Our IT Consultancy London team will liaise with any third parties on your behalf to ensure that you are left to run your business whilst we take care of the IT Systems.
A fully integrated and serviced network
Modern networks are no longer a single server holding files and folders, technology has evolved at such a rapid pace that practically everything to do with running a business is in electronic form. Our IT Consultancy London team are well versed in a large number of services that are required by most businesses.
Our services range from Backup systems both in-house and in the cloud, Anti Virus solutions right through to custom applications that are frequently used for applications such as stock inventory or accounts.
Please see below for a list of some of the services that our IT Consultancy London department can offer: